Ai is a 12-year old girl who inherited her departed mother's job of "Grave Keeper," whose work is to grant peace to the dead who cannot die. She lived a quiet life with her kind adoptive parents and the other villagers, but one day, a young boy calling himself "Hampnie Hambert", a man-eating toy, appeared in the village with a gun in his hands, forcing Ai to witness how cruel reality can be…
Announcements
Light Novel Translation Project
Our wikia has initiated the Kamisama no Inai Nichiyoubi Light Novel Translation Project, hosted under Baka-Tsuki Translation Community Wiki.
The head supervisor for this project will be me, Ethrundr, while the head translator will be MyProjectAlicization. In order to join our project please refer further to this page
For new translation discussing purpose, I've opened a thread on this wikia, under this forum board.
Ethrundr (Local Talkpage) 09:38, August 16, 2013 (UTC)
Kamisama no Inai Nichiyoubi Light Novel Translation Project Supervisor
Chief Bureaucrat and Head Administrator of Kamisama no Inai Nichiyoubi Wiki
Featured Article
Hampnie Hambert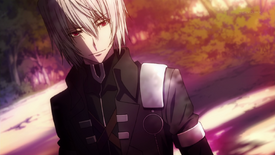 Hampnie Hambert
(

人喰い玩具

Hanpunī Hanbāto

?

)
, also known as
Kizuna Astin
(

ハンプニー・ハンバート

?

)
, is a man who suddenly appeared in Ai's village in search for someone. He calls himself the "Man-eating Toy", and describes himself as a cruel person. He also claims to be immortal and unable to age.
Hampnie's goal in traveling is to find a woman named Hana. He became immortal 15 years prior the current story-line when God abandoned the world. In the case of death, his body will return to its prime state. He finally able to face the true death after being killed by Hiko and buried down by Ai.
Featured Video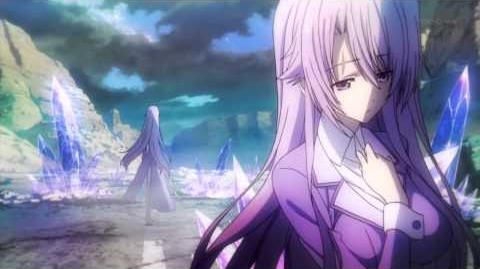 Kamisama no Inai Nichiyoubi OP - Birth (Eri Kitamura) - TV Edit

Main Page ver 3.1.1, last edit by Ethrundr on 11:53, August 19, 2013 (UTC).